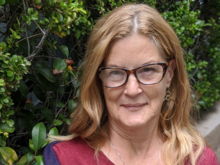 Founder of Essential Massage
Lori is driven by her trust in the body's innate ability to heal itself, and a strong desire to encourage and support people on their paths toward wellness. She feels honored and blessed to be able to offer her services to others.
Lori has a passion for promoting health and wellness naturally. Using an integrative approach to massage and bodywork, she skillfully creates a massage experience tailored to each person's unique needs & requests. Whether you're seeking massage for relaxation, stress relief, soft tissue strain/injury, sports conditioning, general health maintenance, or other personalized reasons, Lori will work with you to achieve any health goals you may have. A massage with Lori may include a blend of various modalities, such as Myofascial Release Techniques, Deep Tissue, Sports, Trigger Point Therapy, Stretching, Heat Therapy, Aromatherapy, and Cupping.
Having come through several years of chronic pain she is understanding and fully dedicated to the well being of her clients. Through communication Lori keeps her massages very client centered and integrates different modalities to accommodate her clients needs. Her massages are deep and therapeutic, yet healing and relaxing. Lori's clients enjoy relief from pain and tension, reporting feeling more relaxed and balanced. She will work with you to improve your quality of life, improve posture, facilitate injury recovery, and/or manage chronic pain.
Lori aims to empower her clients to foster wellness in all aspects of their lives. In her free time, she enjoys adventuring outdoors, traveling, practicing yoga, and spending time with her beloved furry companion, Fergus.
Certified in FMT with kinesiology taping for sports injuries.

Essential Wellness is a woman-owned, LGBTQ+-friendly business.